A Full-Service Roofing Contractor
Residential Roofing
We know that a new roof is a major investment. Whatever material or color you choose will be part of your home's appearance and functionality for a long time. The workmanship of the crew that installs the roof plays a big role in how it looks and how well it protects your house.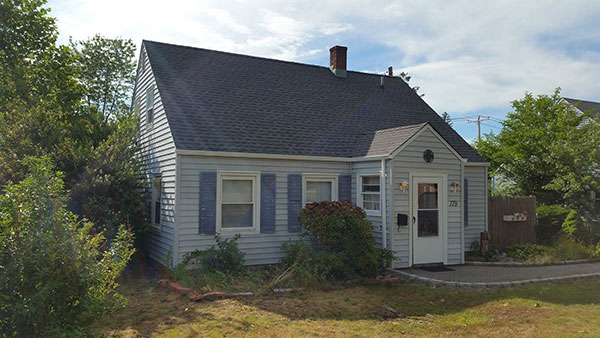 At Crystal Clear Roofing, our experienced pros know the best techniques for installing both asphalt shingle and metal roofs. We offer a lifetime warranty on materials and labor for GAF Timberline® architectural shingle roofing systems, because we have confidence in their durability and our craftsmanship. We also can conduct a residential roof inspection to assess the condition of your roof and perform maintenance and repairs, including emergency repairs.
Commercial Roofing
For 30 years, Crystal Clear Roofing has been the go-to roofing contractor for business owners in Suffolk County. We install and repair roofing of all types – including flat and rubber roofs – on commercial buildings of any size. We do re-roofing as well as installations on buildings that are under construction. We are also skilled at finding and sealing skylight leaks. When our customers need emergency roof repairs, we respond quickly!
Gutters
Gutters that are leaking, sagging, pulling away from the building or clogged with debris are not able to effectively channel water away from your foundation. This can have serious consequences for the structural integrity of your home or business. Crystal Clear Roofing can inspect, repair, realign and clean your gutters and downspouts. If it's time for a new gutter system, we can install a new one for you at an affordable price.
Contact a Local Roofing Contractor Today!
When it comes to inspection, installation, repair and maintenance, Crystal Clear Roofing will make sure that what's on top of your home or commercial building is in tip-top shape. Call (631) 321-ROOF (7663) or fill out the online form to schedule an appointment.