A Roofing Contractor That Knows Gutters
Gutters are hardworking components of your roofing system. Because they seem so simple, many people overlook their importance – until problems occur. When rainwater or melting snow seeps into your basement or damages your foundation, a clogged or bent gutter may be the cause. That's why it's important to have your gutters regularly inspected, cleaned and repaired, so that they can continue to direct water away from your home or commercial building, the way they're supposed to.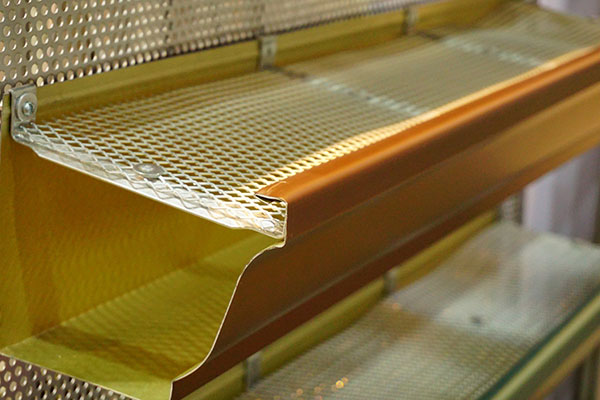 At Crystal Clear Roofing, we have three decades of experience making sure that residences and businesses in and around Suffolk County have gutters that work the way they should. Our gutter services include:
Installation of gutters & downspouts
Inspections of existing gutters
Repairs, including emergency repairs
Customized Gutter Service
Gutters come in different sizes. The experts at Crystal Clear Roofing will meet with you and help you determine which size is best for your particular property. For residential seamless gutters, five-inch gutters are the standard. However, many homeowners today are opting for six-inch gutters because they can handle 40 percent more water and, along with oversized downspouts, can accommodate more debris passing through them. Because they generally have larger roofs, commercial buildings are usually fitted with six-inch gutters.
Crystal Clear Roofing, a professional roofing contractor, can install your gutters and make sure that your gutter system is properly hung. Additionally, we can offer you waterproofing solutions to help keep your basement dry. Ask us for details!
Contact a Roofing Contractor You Can Trust
 If your gutters are old, damaged by the elements or clogged with sticks, leaves and other debris, call Crystal Clear Roofing for some gutter TLC. You can reach us at (631) 321-ROOF (7663). You can also fill out the online form to schedule an inspection. We are ready to take care of your gutters!