Trust Your Home to the Best
A Roofing Company That Delivers Quality
Crystal Clear Roofing has been installing and maintaining superior roofs on homes throughout Suffolk County and surrounding communities for 30 years. Homeowners choose us because they want the best: long-lasting, high-performing roofs installed by certified professionals and backed by a great warranty.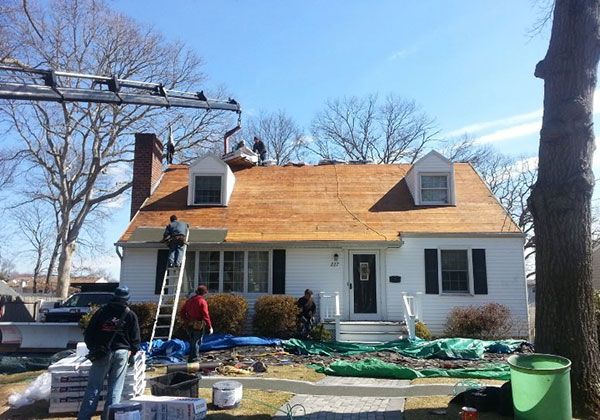 They also turn to us for money-saving roof repairs and maintenance. We have become one of the top roofing companies in the area because we provide homeowners with all those things – and more!
Residential Roofing Services
Crystal Clear Roofing is the roofing company you should call when you have a concern about your home's roof. Here's why:
We have a long track record and can show you examples of our work.
We are licensed and insured.
We are family-owned and -operated.
We are certified roofing contractors with HomeAdvisor.
We install both shingle and metal roofs. (Considering a switch? Ask us about the benefits of metal roofs.)
We provide a lifetime warranty on materials and labor for certified GAF Timberline® architectural shingle roofing systems.
We conduct complete residential roof inspections. Our technician's training and experience will enable him to assess the condition of your roof and tell you whether it has damage that can be repaired, needs some maintenance or whether it it's time for a new one.
We do reliable roof repairs, including replacing plywood.
We do emergency repairs. If you're seeing a leak or missing shingles, get in touch with us right away in order to prevent water damage to your home's interior or foundation.
Contact Crystal Clear Roofing Today!
Whether you need a new roof installed, repairs done or an inspection to determine the condition of your existing roof, Crystal Clear Roofing is a roofing company you can trust. Call (631) 321-ROOF (7663) or fill out the online form to schedule an appointment. We'll give you a free estimate for the residential roofing services you need.